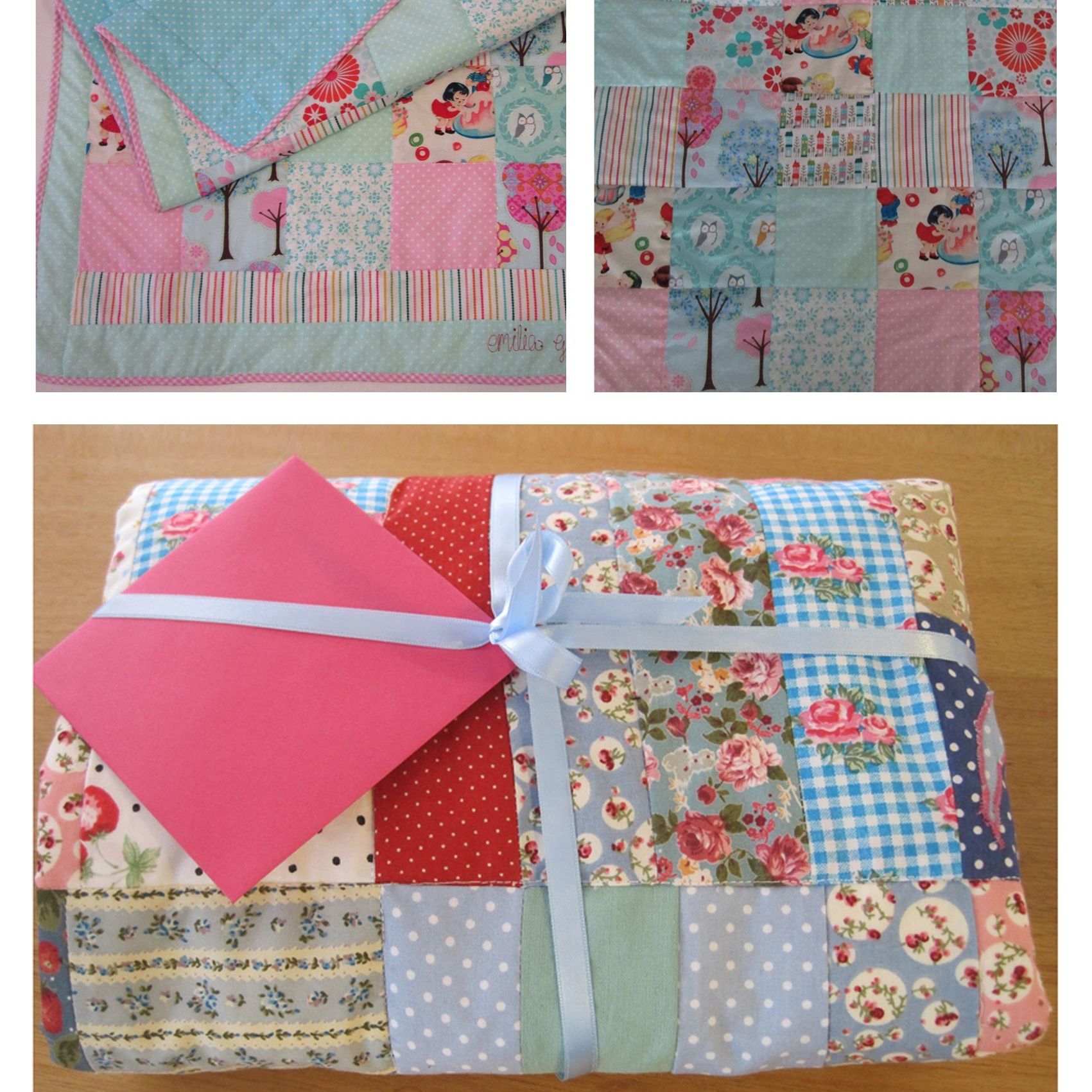 Baby Shower Sewing Parties
A wonderful way to spend a few hours with friends and family and make a truly memorable gift that will be treasured for life.
Using basic patch working techniques and applique everyone makes one block of patchwork which makes up the front of the quilt. This is sewn together on the day. You choose the binding and the backing which is finished off within a week. The completed quilted cot quilt can be collected or posted.
We supply all materials, including a vast array of gorgeous cotton print fabric, cotton wadding and binding for the edges.
The workshop runs for three hours and includes light refreshments in the form of tea and cake, elderflower cordial or bubbly.
A beautiful unique cot quilt, each square with a story to tell.
Please contact us for further information and pricing.
Tel: 0117 9041498 / [email protected]