Guest Tutors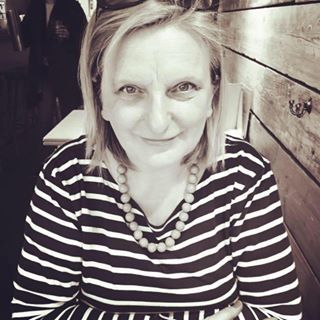 Alli grew up in a house where making and creating were always encouragd. Inspired by Blue Peter, Why Don't you? her mum and a great textiles teacher her creative story got off to an early start!
Over the years, with a love of textiles and an inquisitive mind Alli has developed her sewing skills both machine and hand.
Embroidery came back into her creative world late 2016 when she was looking for crafts that she could do by hand that were more restful and mindful.
She joined Instagram #1yearofstitching which became the perfect framework to show case her work and has been prolific in producing a vast array of work.
Alli is a professional teacher by trade and a member of the national Embroidery Guild and of the local branch here in Bristol.
See Alli's work here:
https://www.instagram.com/theemptyoxobox/
Jamilla is currently a technician demonstrator at the University of Gloucestershire where she has been working with undergraduate students for the last four years teaching everything from beginners sewing skills and pattern cutting through to bespoke shirt making and menswear tailoring.
She has also worked as a seamstress and pattern cutter for a range of independent designers in and around the Cotswolds: Madia and Matilda in Stroud, Nina Furness Couture Cheltenham, and Jenny Edwards Moss; Stow-on-the-Wold.
In between all this she is also developing her own fashion brand specialising in U.K. made ethical
garments, promoting sustainability and well-being through making.
We are very pleased that Jamilla will be sharing her skills and and expertise on out Introduction to Pattern Cutting course.
Find out more about Jamilla's work here:
http://instagram.com/fashion_praxis