Dressmaking classes at Flo-Jo
Posted on
We've been busy in the Flo-Jo workshop lately, working on our Spring/Summer wardrobes! Our Bettine dressmaking class completly booked up and it was lovely to see that the Tilly and the buttons dressmaking pattern works really well in lots of different fabric prints.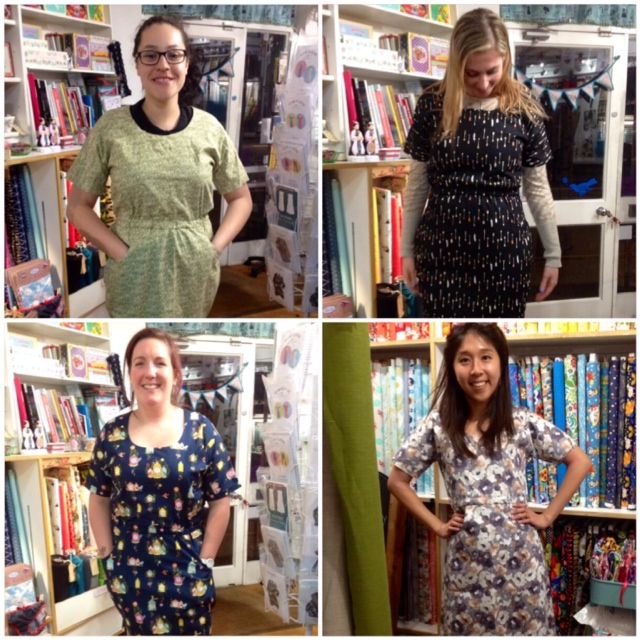 We've still got a few of the prints available in store and online, check out our cotton prints here.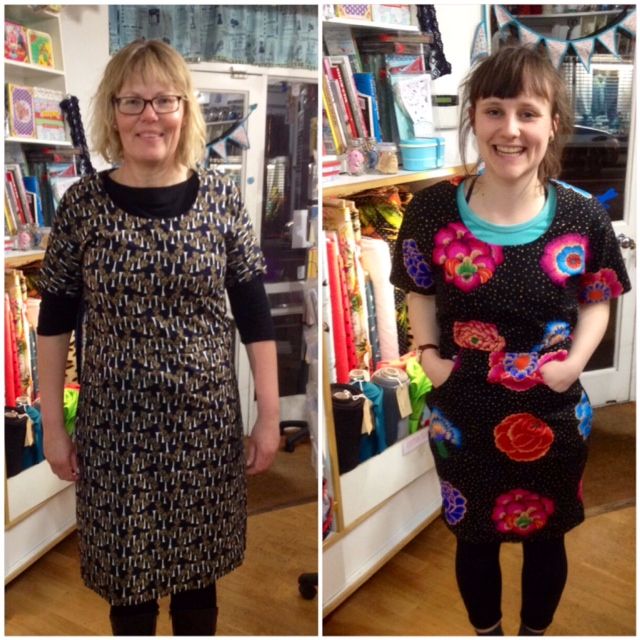 Everyone chose to add the pockets which is one of the our favourite details of this pattern, another detail worth pointing out is that there are no need for zips or buttonholes.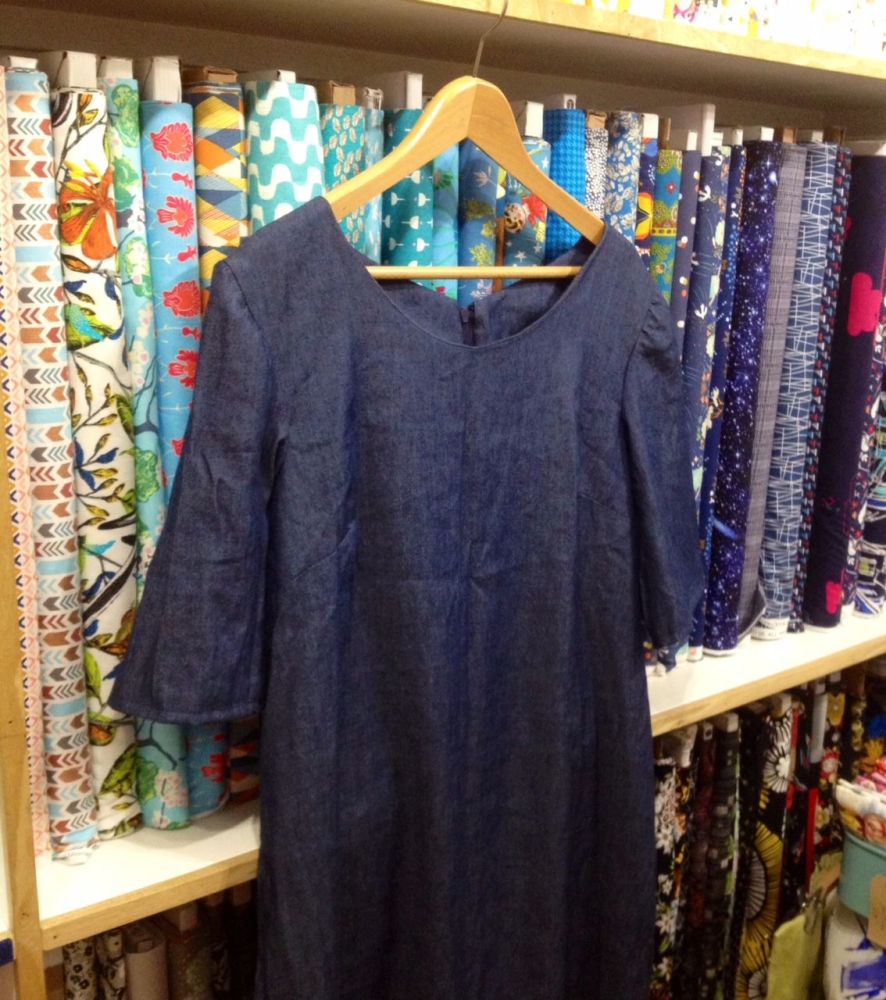 To make the Laurel dress in our 5 week course we teach you some more intricate sewing techniques such as how to draft your own facing for a neckline, how to sew set in sleeves and sewing darts to add shape to this lovely and easy to wear shiftdress.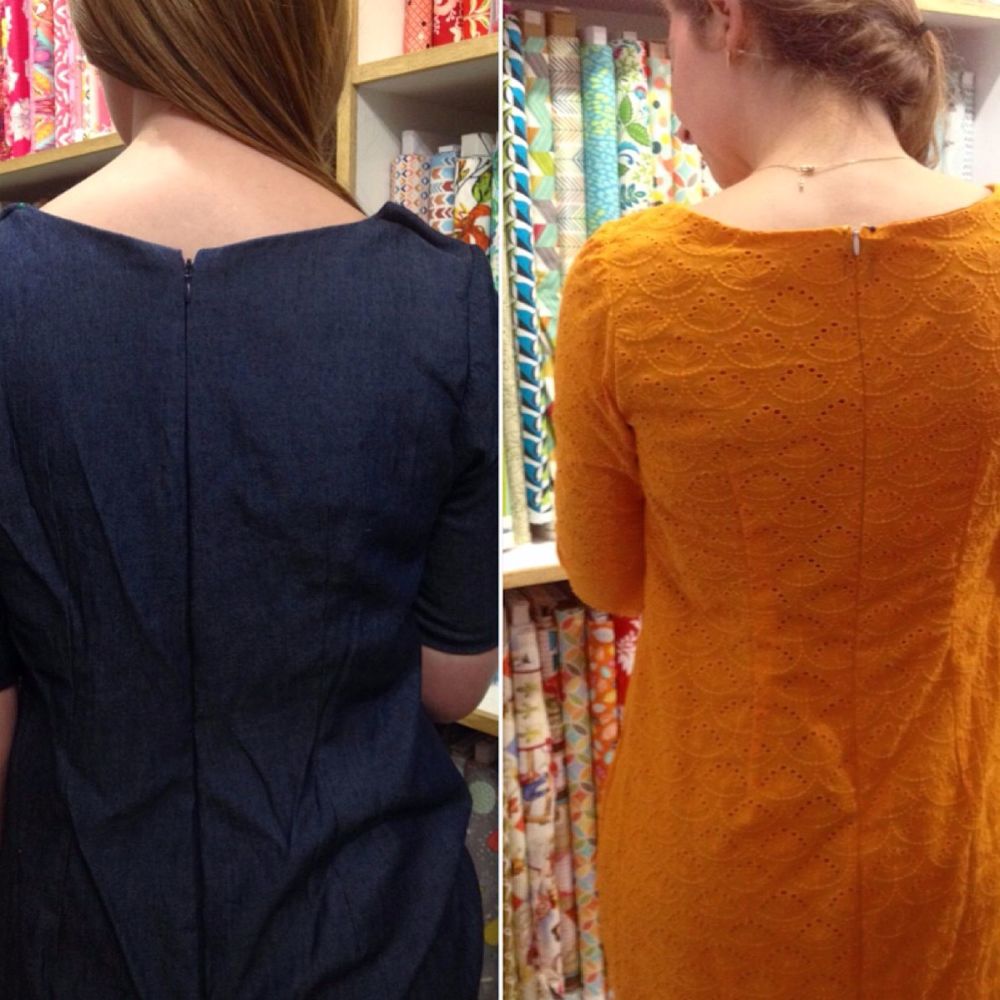 These ladies also mastered the concealed zip, or "secret zip" as they renamed them!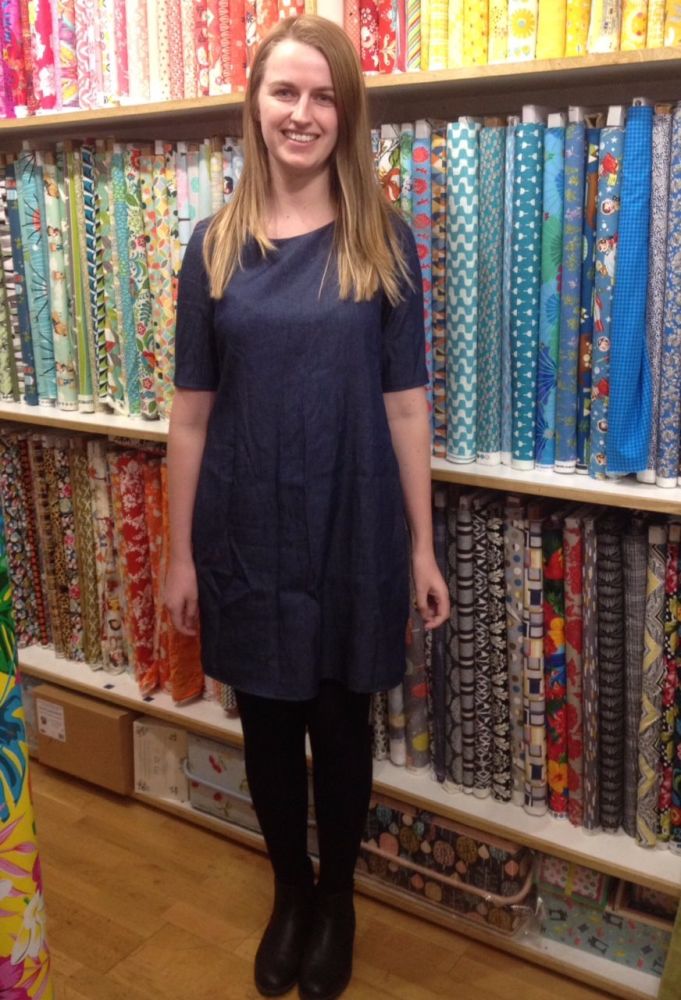 Dark denim chambray £7.20 per meter.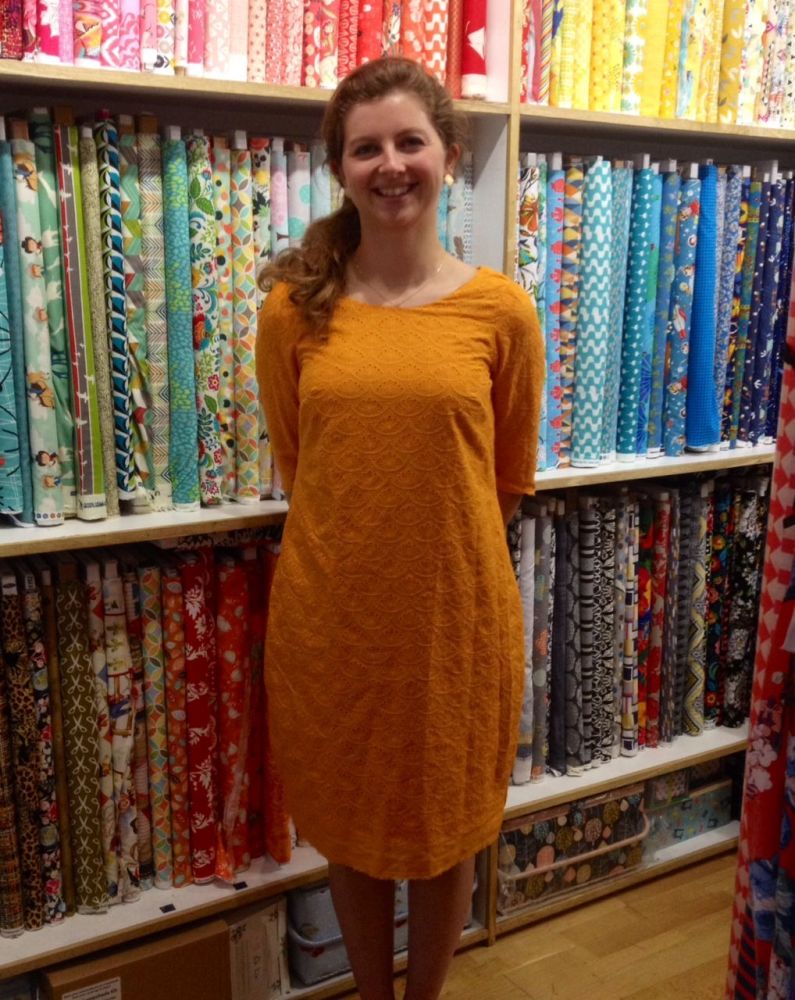 This sunny broidery anglaise is perfect for this time of year £15 per meter. Jo lined her dress with our plain mustard viscouse.
If you are interested in doing one of our sewingclasses do have a look in our workshop section on the website and sign up to our news letter to make sure you don't miss out when we add new classes!