Make your own Face Mask
Posted on
Well these are scary and weird times and we are all doing our best to get through the coming weeks in the safest and best way we can. The best thing we can do is stay at home but of course we do have to leave our sewing machines somethimes and face the world!
Dee's been busy making face masks and donating them to people doing voluntary work that can't get hold of the clinical ones. We've had lots of request for the pattern so here is the PDF pattern and the some instructions.

It's important to remember these are NOT clinical masks and they don't stop all covid 19 particles from the air but they do stop them getting onto your nose and mouth from your hands. It does give the wearer an added barrier of safety. They have to be washed after each use and not worn for too long at a time.
They are easy to make from scraps of tight woven fabrics - 100% cotton is best.
This version has the option of adding some thin wire to create a better fit across the nose but don't worry if you don't have any it is not essential.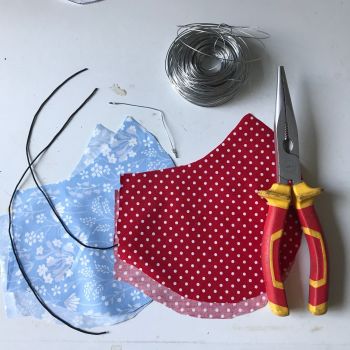 • Fold fabric right sides together and cut out 4 pieces – 2 of
each fabric. Pin and stitch from top to bottom of curve.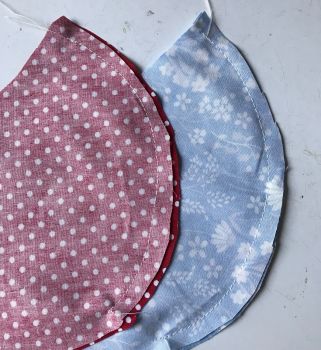 • Turn both pieces out and pin together the top edges – right
sides facing. Pivoting at centre top.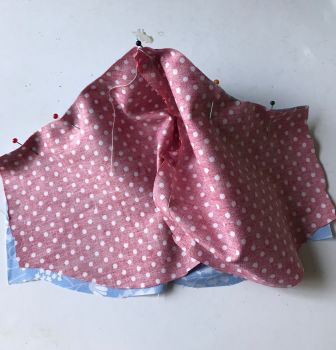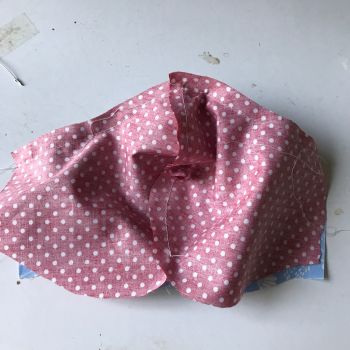 • This next step is if you want to insert wire around top of nose.
This will give a tighter fit but not essential.

• Turn fabric to right side out- press top seam – then make a
channel for the wire to sit in by sewing on the right side
through both layers, leave one end open.
Cut a piece of thin wire –(garden-craft, whatever you have available) 8cm long
with the ends cured round. Insert it into the channel in
between the layers of fabric. Sew up the end with a few
stitches back n forth. Turn back to right sides together.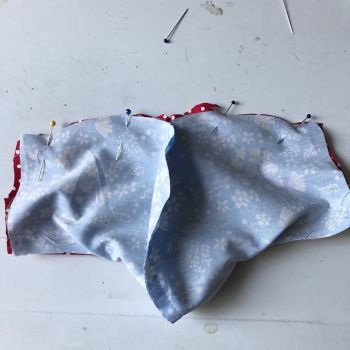 • Pin bottom edge together – right sides facing- stitch.

• Turn the mask out through one of the open ends.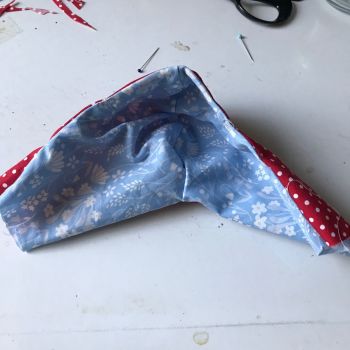 • Hem the ends with elastic, cord or tape threaded through.
Stitch down.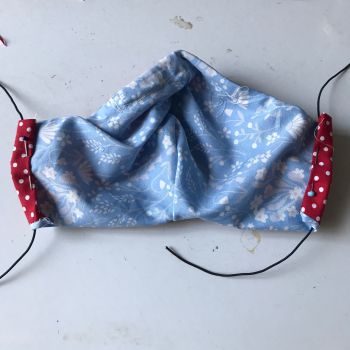 • Tie ends of elastic together to make ear loops, adjust to fit.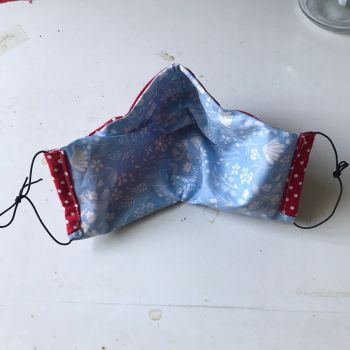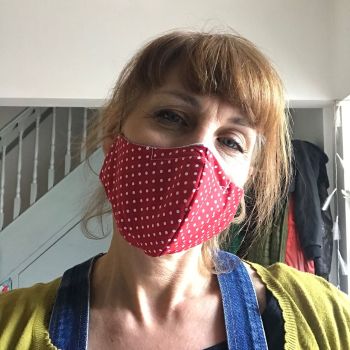 Keep sewing, keep safe XXX
Love Team Flo-Jo