Reduce, Reuse and Recycle your scraps into a sewing project!
Posted on
Hello,
Sabina here with a blogpost for all you Flo-Jo sewers!
I was inspired by this weeks Great British Sewing Bee theme which was 'Reduce, Reuse, Recycle' and I jumped on the challenge to transform my scraps into a bomber jacket, much like the one in this weeks episode.
I am sure that I'm not alone in keeping my offcuts from previous projects without having a plan for them so I hope I can inspire you to take a second look at your scraps.
To start with, I decided to go through all of my denim scraps, there is a mix of everything from my dad's old denim shirt to leftovers from skirts I've made. Make sure that all of your bits and pieces are of a similar
properties of denim
as this will make it easier to stitch them together.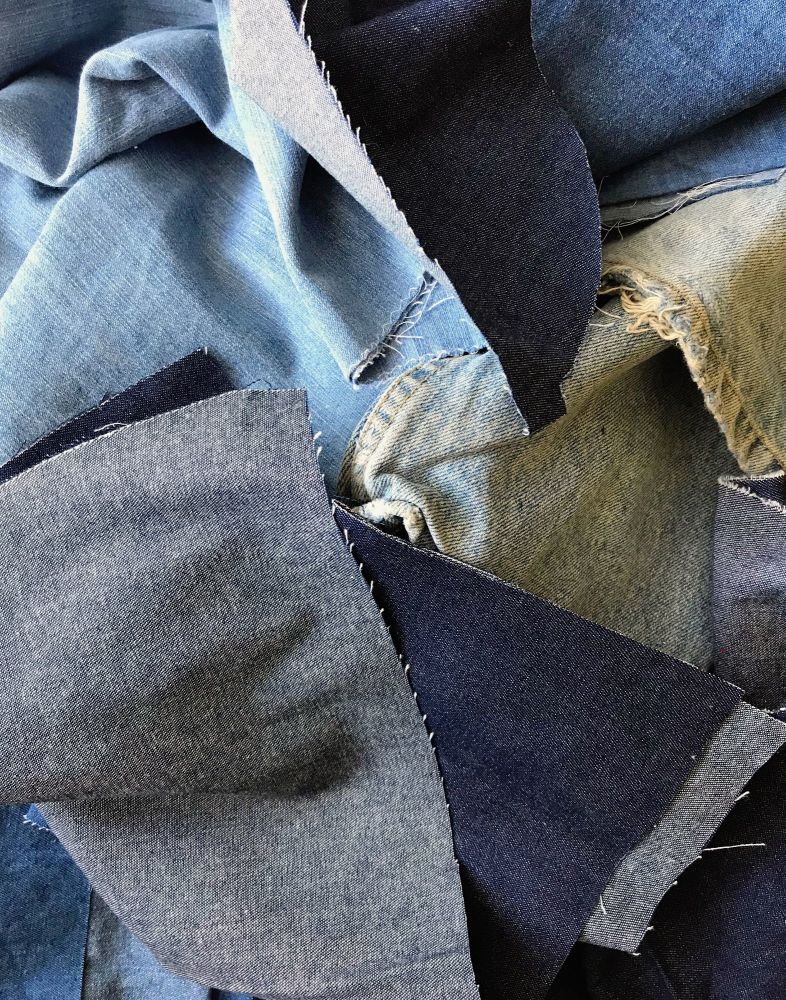 The pattern I used for this project is the 'Bomber Jacket' from this years Sewing Bee Book 'Sustainable Style'. I altered the sewing pattern to make it slightly shorter than the regular fit but not so cropped that I had to remove the pockets.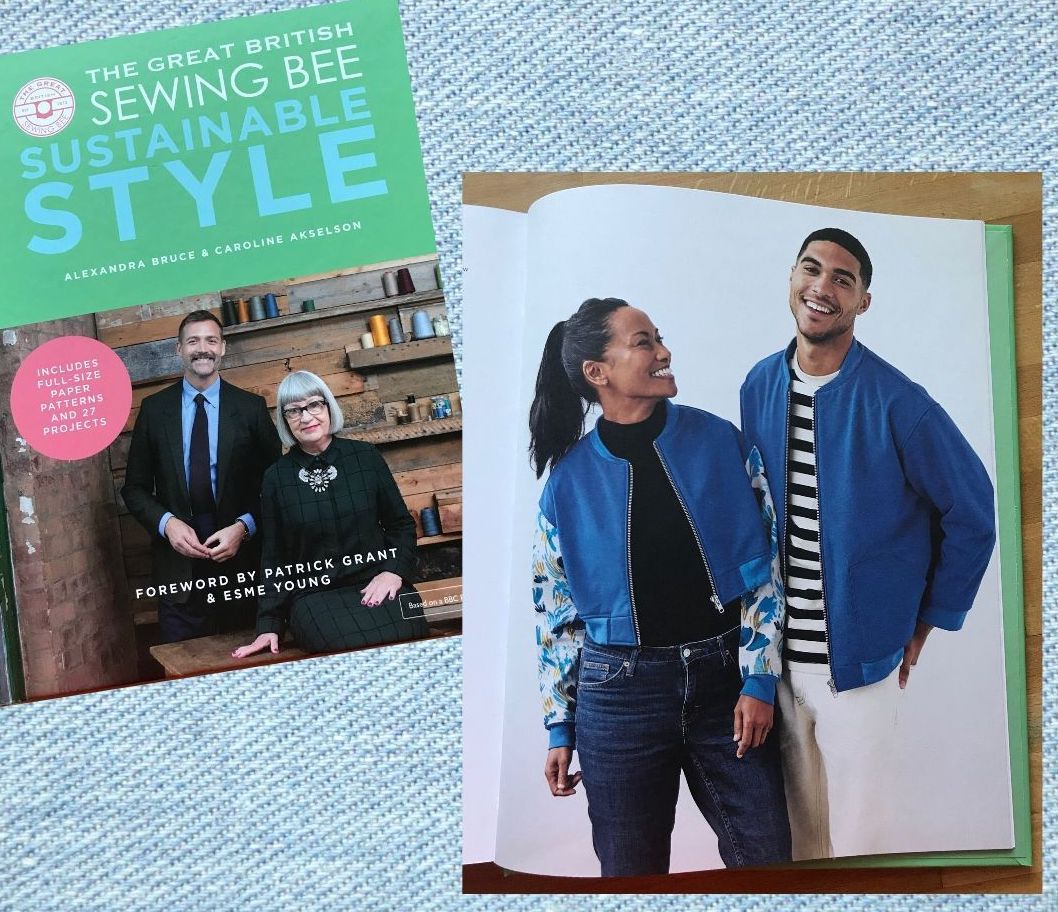 I cut out all of my pieces from 6 different scraps of denim, the zip was leftover from a previous project and I used the
navy tubular ribbing
from Flo-Jo Fabrics Online shop.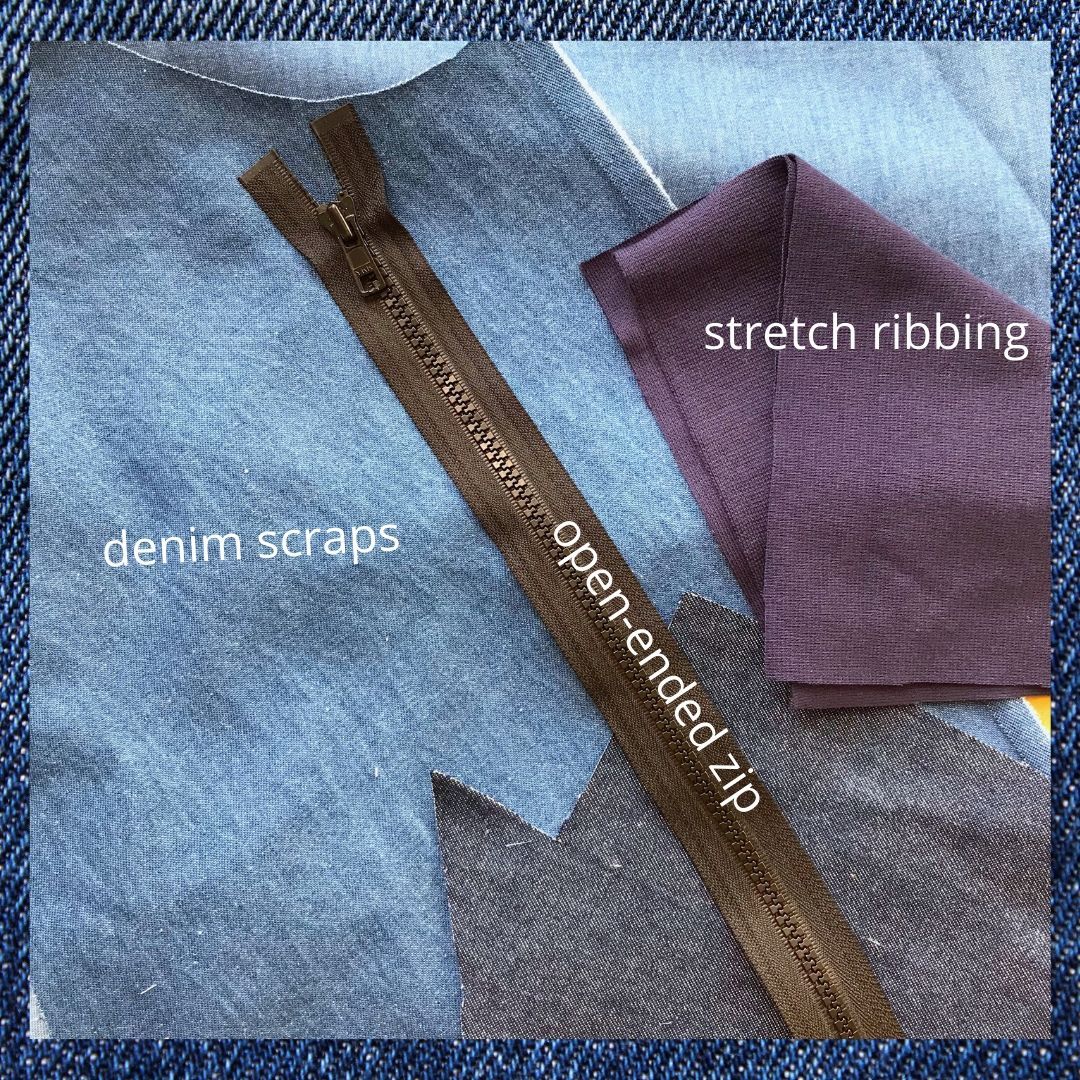 We've had lots of brilliant jackets and hoodies made in our after school sewing classes pre-lockdown. When the workshop is open I cover how to sew with stretch ribbing in our 'Intro To Sewing with Jersey Class.' Until we re-open I thought I'd share some useful tips with you here!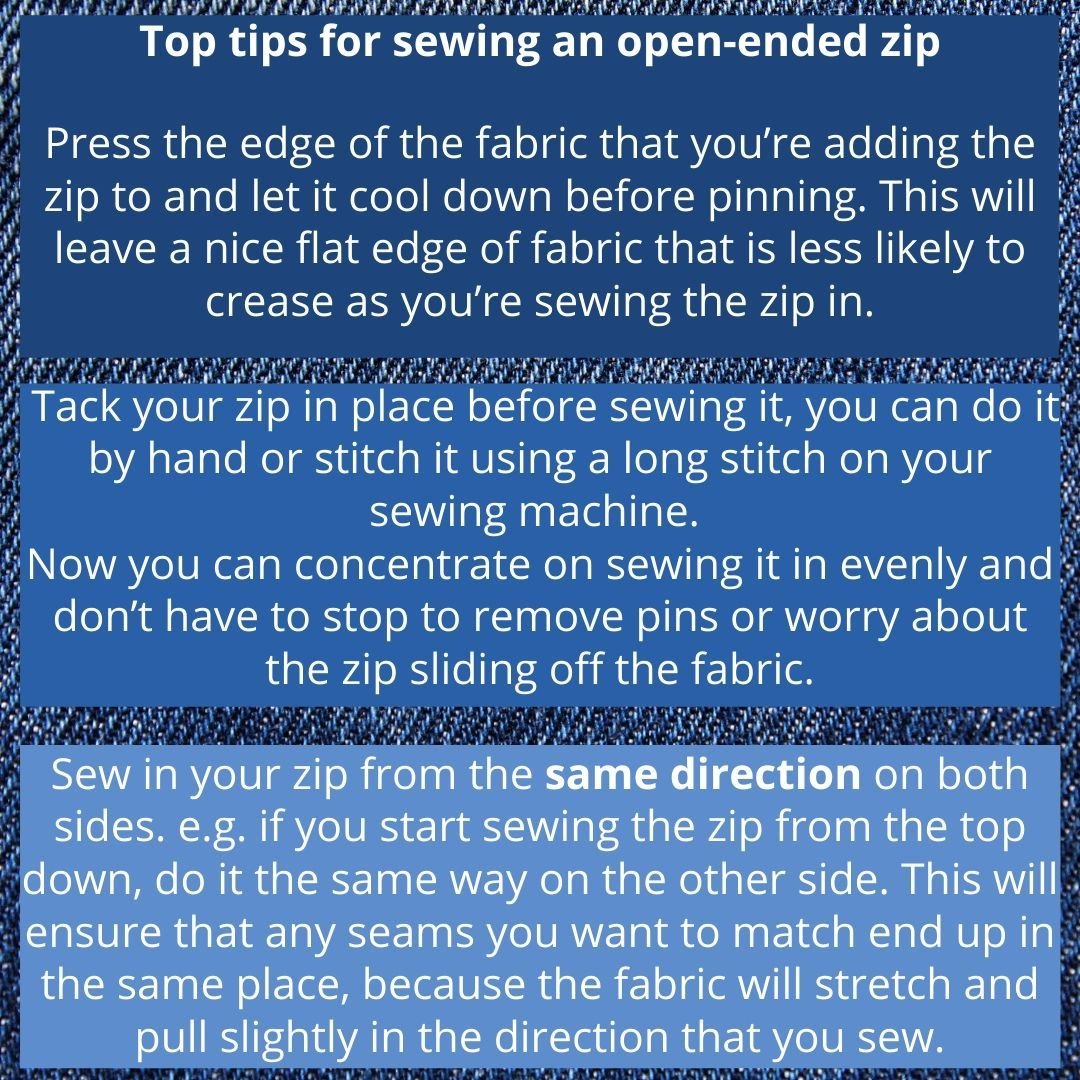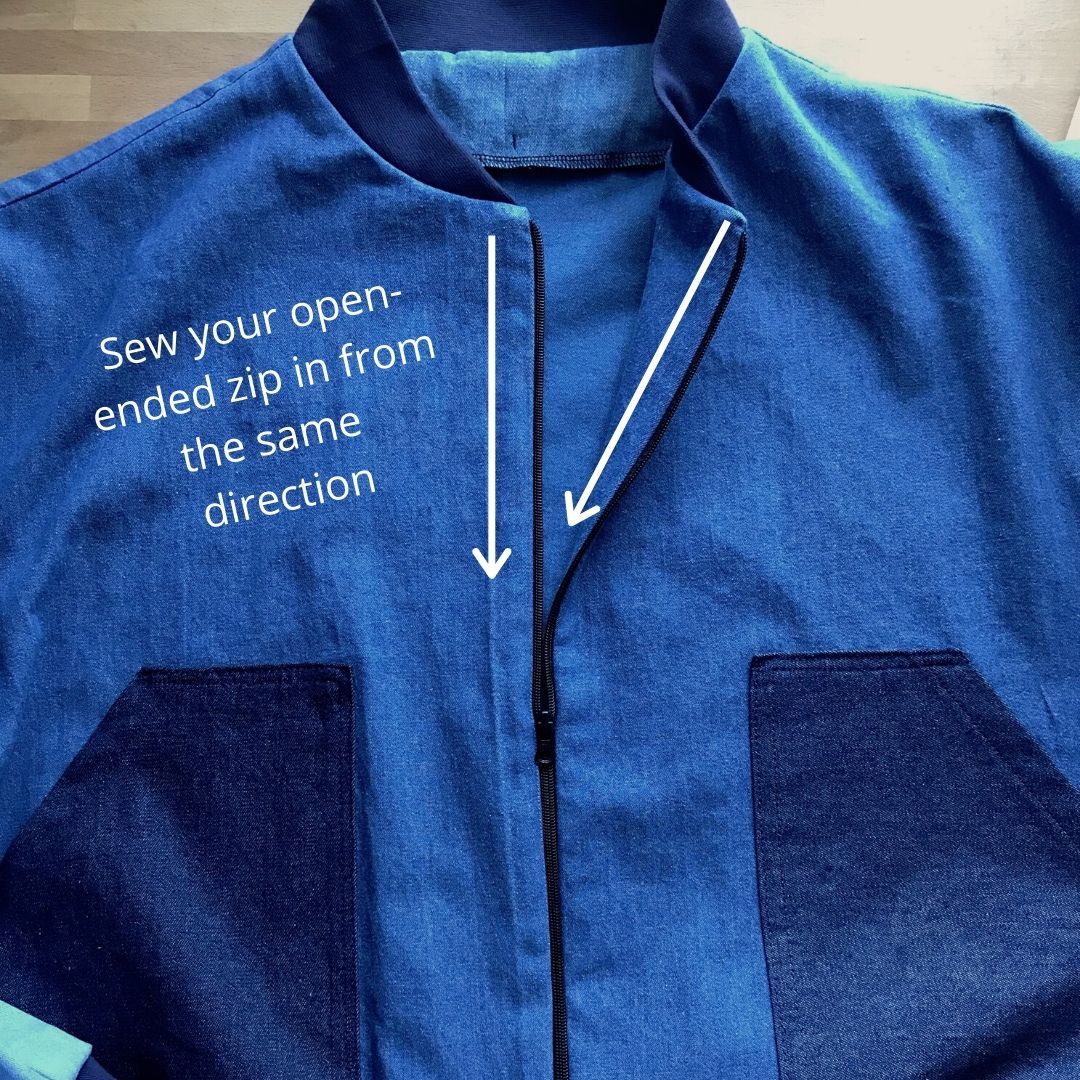 Sewing the cuffs
Stretch ribbing is a great way to finish off a sleeve hem, neckband or waistband. There are lots of different colours and patterns available in the shop at the moment
here
. There are so many ways you can change a simple hoodie by just adding a contrasting cuff or a sporty ribbing with stripes.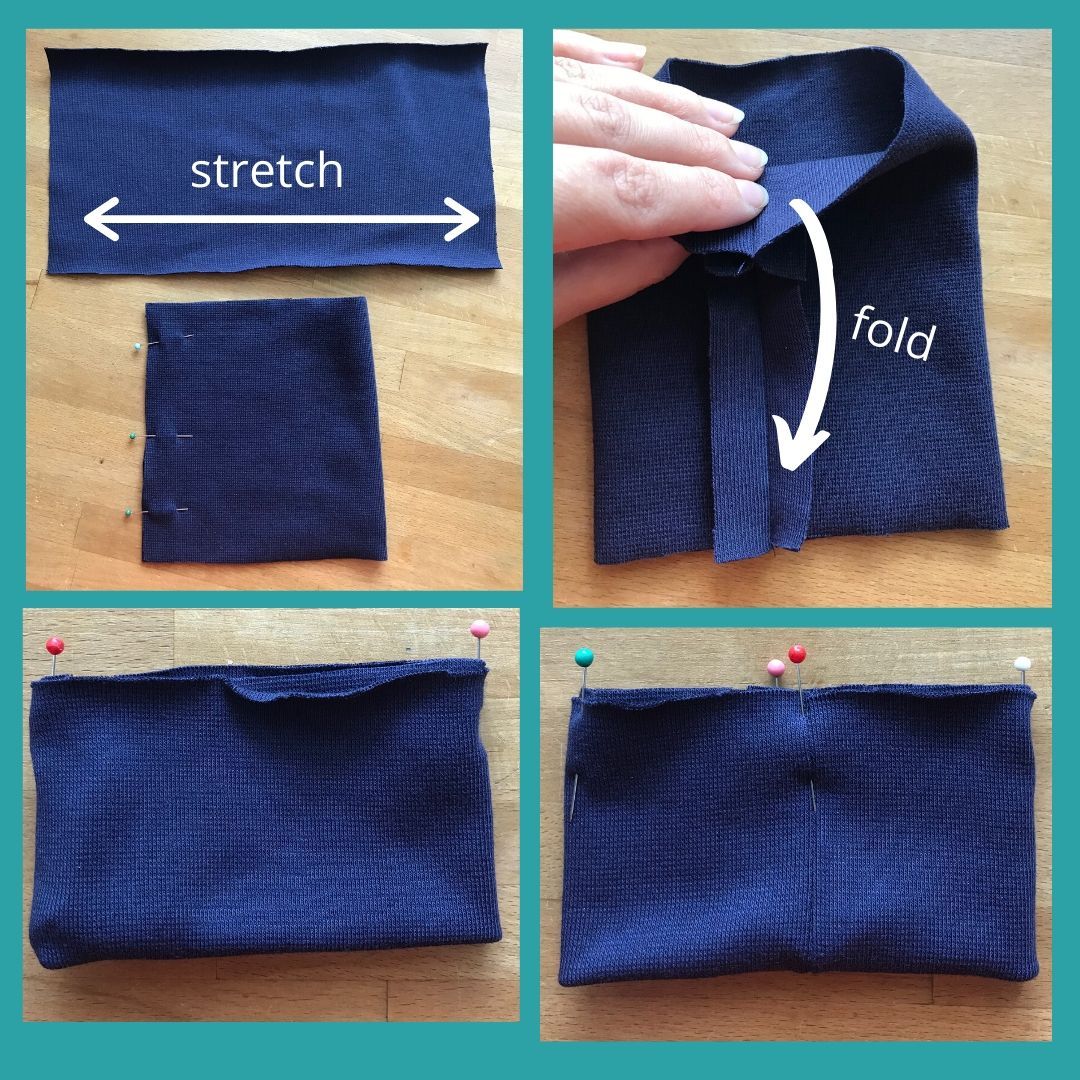 Sewing Cuffing Step By Step
1/ Make sure the stretch of the cuff is going sideways before cutting out your pieces. Fold the cuff to match up the short sides right sides together, then pin and sew.
2/ Press the seam open and fold the cuff in half so that the seam is on the inside.
3/
Divide the cuff into two by putting a pin
where the seam is and then another one on the opposite side.
4/ Line up the pins together and put another two in to divide the cuff into four.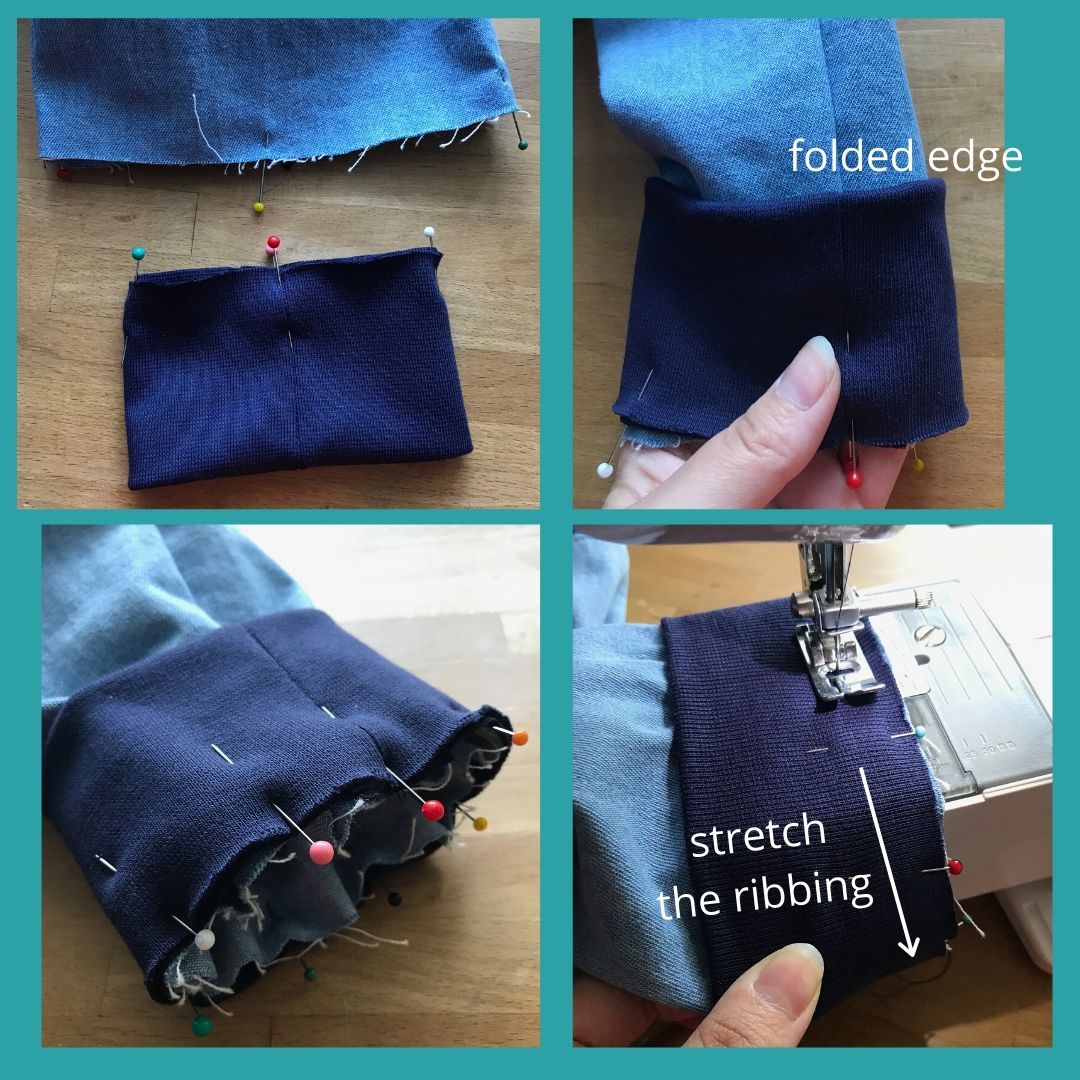 5/ Divide the sleeve edge into four in the same way.
6/ Put the cuff over the sleeve and match the seams together with the raw edges aligned. You should be able to see three layers of fabric if you've got it right.
7/
Stretch the ribbing to pin it in place and once you've got all four matched up you can add some more pins in the gaps in between to ensure an even gathering of the sleeve fabric. It might look like it's rippled but it'll be stretched out when it's sewn.
8/ If you can fit the sleeve over the machine arm you can stretch the ribbing towards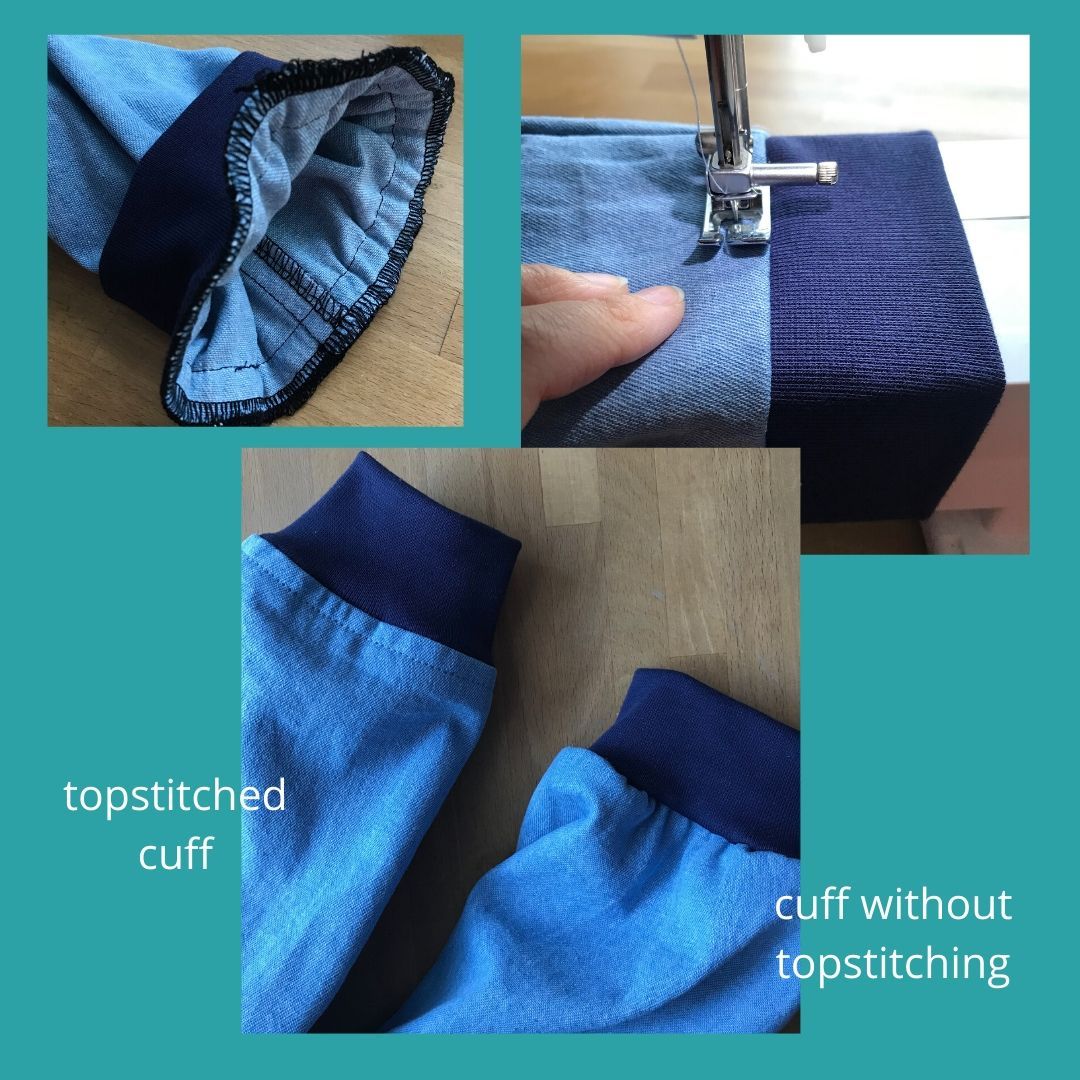 9/ Press the seams into the sleeve and zigzag or overlock the raw edges together.
10/ This is optional but if you want to make the sleeve look less gathered you can topstitch the seam allowance of the cuff to the sleeve. As you can see in the photo the two sleeves look quite different.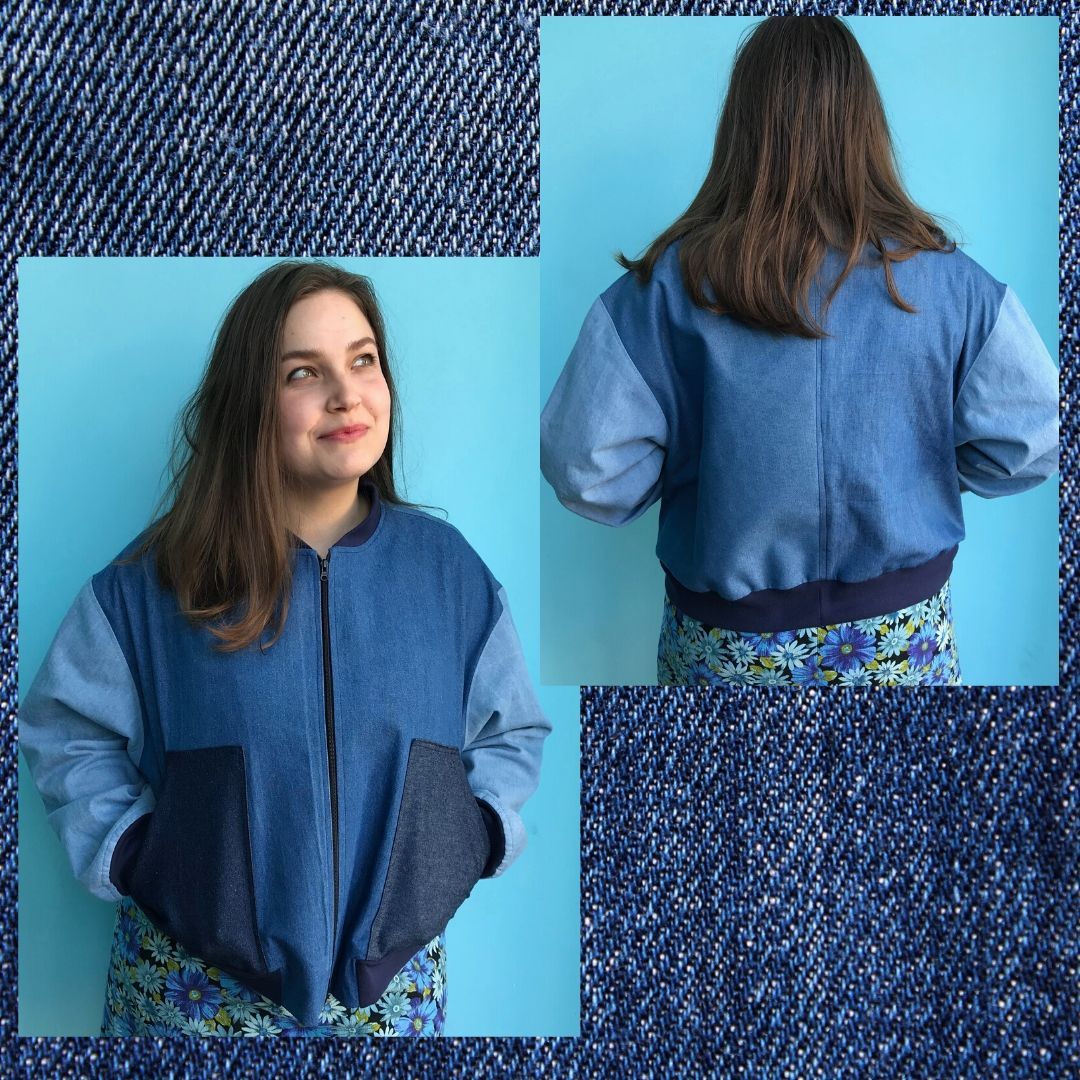 I hope you've found these tips useful and I would love to know if you have made something from your fabric scraps?