The Tulip Dress - Pattern Review
Posted on
Assembly Line Tulip Dress - Pattern Review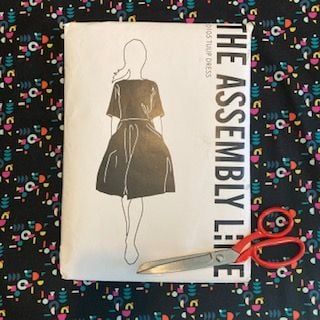 If you follow us on on social media you will know that we are big lovers of Assembly Line Patterns and also of Ruby Star Society fabrics. So what better than to combine the two in a new dress to ease the transition into autumn!
The Pattern
Modern and minimalist Assembly Line produce patterns designed and created in Sweden. Their designs combine clear lines and classic styles with a modern twist. The end results are super wearable clothing with a professional finish.
We love the clear step-by-step illustrated instructions, with large scale diagrams and concise instructions - think Ikea for sewers!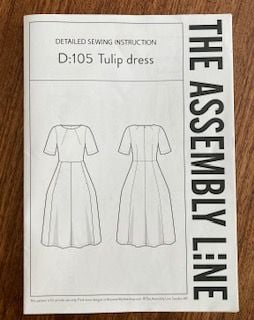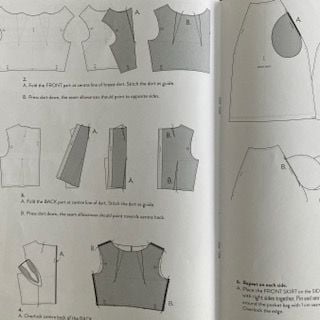 The Tulip Dress has a flattering bodice and a very full 'tulip' shaped skirt. The pattern would work well in in medium to light weight denims and twills as well as medium weight cottons such as the one I chose by Ruby Star Society
The Fabric
Ruby Star Society are a 5 woman collective who built their company around creative ideas and sisterhood. They design beautiful fabric to inspire. I chose Adorn by Rashinda Coleman Hale, a medium weight cotton with a black base and pop of colour.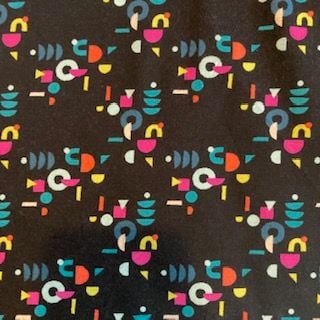 Now Let's Get Sewing!
The bodice goes together very easily with the large neckline darts creating the bust shape. I found the sizing true to the size guide and I didn't need to make any adjustment in fitting.
Happy with the bodice I moved into the skirt. I knew that the skirt - made up of six panels - was super full so I decided to make a slight adjustment. By dropping the two side panels I was able to reduce the fabric required. I then adjusted the pattern, adding more in at the waistline at the front and back panels so that the skirt still fitted to the bodice.
The finished result is still a full tulip shaped skirt that, personally, I find a bit more 'everyday' and economises on fabric. I am really pleased with the finished look and know that this dress will look really good layered up with a cardigan, tights and chunky boots.
Suddenly autumn doesn't feel so bad at all!