Let's Get Started! - A basic guide to reading a dressmaking pattern.
Posted on
So the Great British Sewing Bee is back and you've got a bit of (lockdown) time on your hands! You feel inspired to dust down the sewing machine that has been sitting in the cupboard and get sewing! But where to start?
Unfortunately, right now the workshop is closed until it is safe to re-open but in the meantime we can share some top tips with you on how to get started.
So give that neglected machine a little dust down and first and foremost make sure you have a nice new needle suitable for the type of fabric you are going to be working on. If you machine is working properly you really shouldn't fiddle with the tension but the wrong or blunt needle can cause a whole host of problems.
Standard universal needles come in different sizes - fine needles for delicate fabrics and thicker (higher number) needles for canvases and denim. Jersey fabrics need a ballpoint needle and even stretchier fabrics such as lycra and swimwear need a stretch needle.
So now it's time to start sewing....
There are hundreds great You tube videos out there on how to thread a machine and get started and a multitude of free projects that you can watch or download. Cushions are a great place to start and bunting is a fun and simple project that the kids can get involved in too.
If you want to jump into the world of dressmaking one of the first hurdles that people have is understanding all the terminology and symbols on the pattern pieces. All of the independent pattern companies that we stock have instructions and glossaries that make them so much easier to follow than old pattern companies that relied upon you having a level of knowledge already.
It really is worth taking the time to read the guidelines as this will help make the difference between you making a garment that you will be happy to wear or one that you give up on and don't quite understand why the pattern didn't work. Don't worry we have all been there!!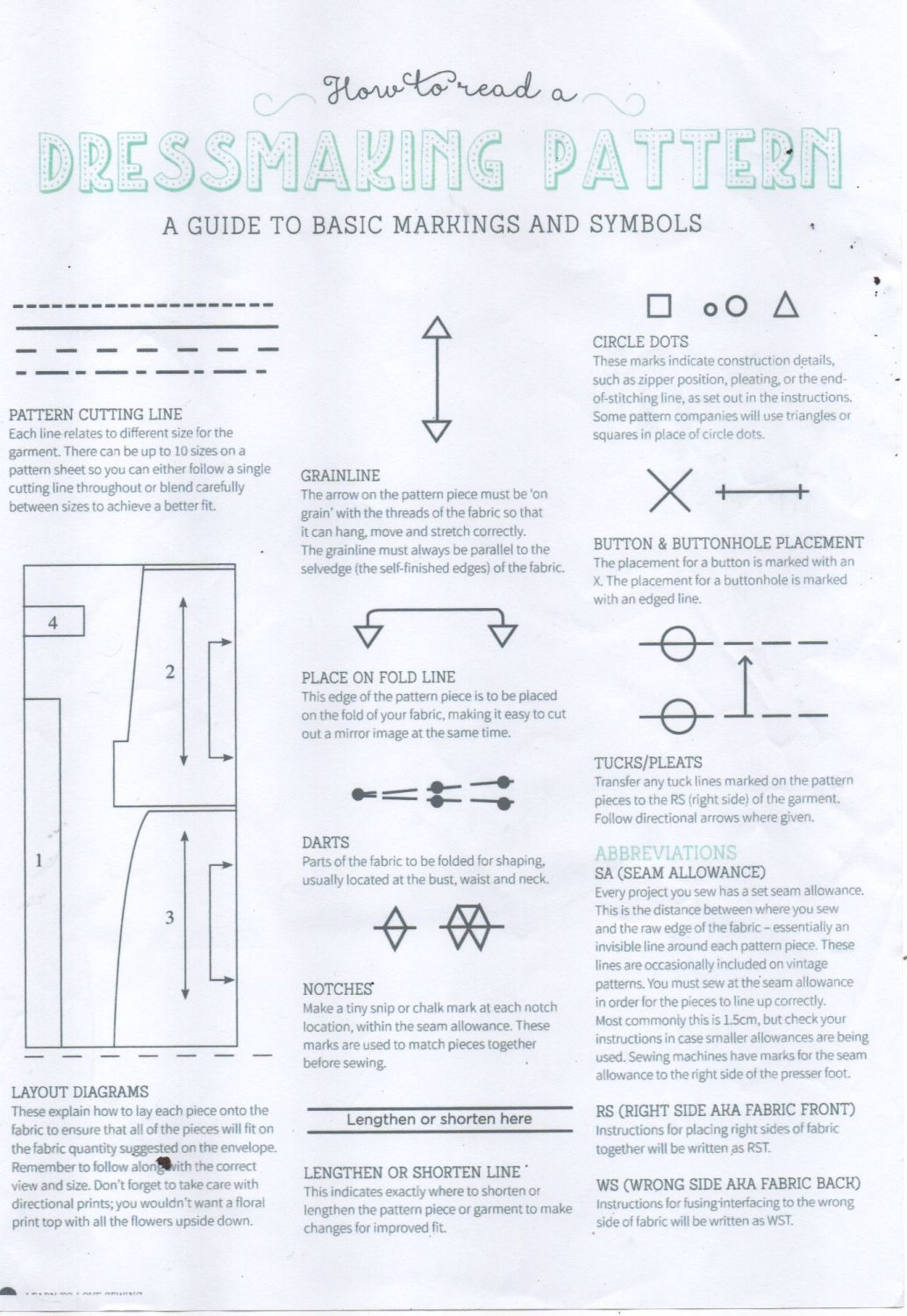 Remember Instagram is a great way to get inspiration and feel part of the bigger sewing community, especially whilst we are all in our homes.
So stay safe and keep sewing!